Hey there,
Im lately straggling with modifying CSS style in a code. On my home page after login I've made custom filters for filtering record from my main table:

.
As you can see, there is a white frame around all these button. I figured out through developer tools in firefox that this div is called
panel-body
: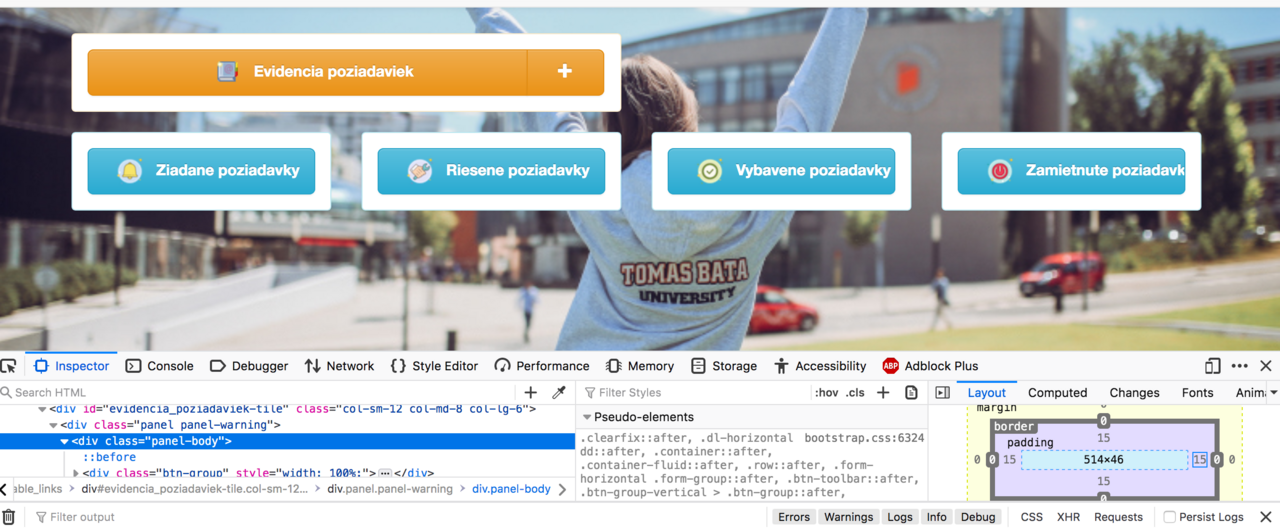 And if I change the value in px from 15 to 0 the white border disappears:

Can you help me how could I make these changes permanent and where I need to edit it?
Thanks in advance guys